For 1 week off and 3 days, the salary remains unchanged, and the "4 -day work system" has been successfully tried in these places!
Author:Nanjing Trade Union Time:2022.09.21
Working time for 4 days a week
Decrease from 40 hours to 32 hours
The workload and salary are unchanged

Who is envious of this? Intersection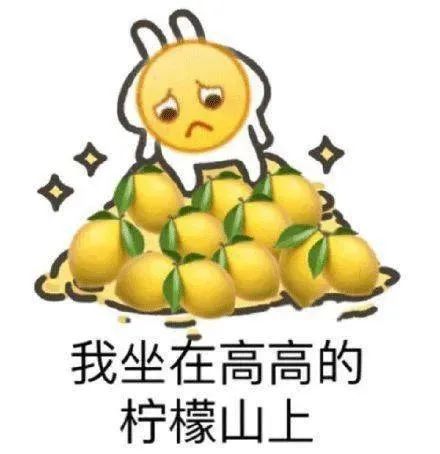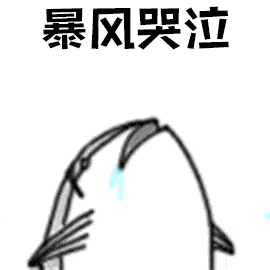 Topic#Most of the four -day work system pilot company successful#
A wave of discussion was set off on Weibo

Things are like this
In June of this year, more than 3,300 employees in 70 companies in the UK began a trial work system for 4 days per week.
A few days ago, the non -profit organization "4 Day Week Global" announced the results of the investigation, showing that the implementation of the pilot plan- "four -day work system" is feasible.
Among more than 70 British companies that implement the "four -day work system", 78%of leaders said they had achieved a smooth or "seamless" transition. Only 2%think it is challenging.

Where does the "four -day work system" come from?

The "four -day work system" was initially created by the United States. In the 1970s, due to the rise in gasoline prices and trapped in the oil crisis, Birmingham City was forced to consider and implement a 4 -day working system per week.
At the beginning, the "four -day work system" did not work only four days a week, but one day for employees to do things other than their positions.
To this day, government agencies and private enterprises in some European and American countries have begun to vigorously promote the 4 -day working system a week. Many people think that in this way, they can spend two transportation costs less a week and enjoy a day of holidays. Some countries have even issued policies to allow some employees to try the "four -day work system" and give certain subsidies to these employees to reward them to save energy.

Which places are in practice? How's the effect?

Iceland
Both productive forces and happiness are improved, and overwhelming success
From 2015 to 2019, the Iceland government launched a "four -day work system" test, which reduced the weekly working hours from 5 days, 40 hours to 35 or 36 hours, but the salary remained unchanged.
At that time, 1.3%of Iceland's employment population participated in the experiment, covering more than 100 types of workplace such as offices, hospitals, and kindergartens. In the past five years, their biggest work adjustment is to compress the working time, and the work content and salary remain unchanged.
In order to complete the work that it took for 5 days in 4 days, the testers compressed the meeting time and reduced the tea break time.
The experiment eventually "achieved overwhelming success", and in most workplaces, the productivity of the experiments remained unchanged and even improved. At the same time, the happiness of employees is still significantly improved. As of 2021, about 86%of Iceland employees have signed labor contracts that shorten their work.
new Zealand
The level of pressure is significantly reduced, and the company's income is not affected
In 2018, New Zealand Trust Perpetual Guardian also tried the "four -day work system".
At first the employees didn't even know what to do with extra day, but soon they enjoyed it. Interesting, accompany your family, do something that wants to do but delay.
Data show that after the implementation of the "four -day work system", the company's employee pressure levels have been significantly reduced, and the company's operating income has not been affected. In the end, the company decided to permanently implement the system.
Japan
Unanimous praise, work efficiency increases by 40%
In August 2019, Microsoft Japan tried the "four -day work system", and went to work every Monday to Thursday, and a break on Friday to Sunday. On Friday, Microsoft encouraged employees to accompany their families, participate in training, and participate in public welfare. Those who meet the requirements can even receive a subsidy of 100,000 yen.
After one month of testing, the data showed that the "four -day work system" improved everyone's work efficiency by 40%.
The lengthy meeting was replaced by short meetings and online meetings, and the number of companies' electricity and printing documents also decreased significantly. Employees also praised the "four -day work system".
In April 2021, the Japanese government began to follow up this working system to discuss the problem of "selective 3 -day system", that is, people with willing people can rest for 3 days a week.
It is worth mentioning that compared with Iceland and Spain's "four -day work system" of "four -day work and wages unchanged", Japan's "four -day work system" is more suspected of "hanging sheep's head selling dog meat" Japanese media reports that if employees choose to take 3 days a week, the salary is estimated to be reduced by about 20 %.
Spain
Social attitudes disagreement
In March 2021, according to the British "Guardian" report, the Spanish government approved a three -year pilot plan that will implement the "four -day working day" system that "does not reduce wages and reduce working hours" in Spain nationwide. Essence
However, unlike Iceland's "national support" attitude, Spain has had huge differences in the "four -day work system" in China.
The Spanish entrepreneur group strongly opposed it. For many small and medium -sized employers, if they want to maintain the existing working time, they need to pay higher wages, and they are affected by the epidemic. Many service industries have been suffering from great vitality, and they are unable to bear the further increase of employment costs. Therefore, employers represented by the Spanish Entrepreneurs Association resolutely oppose the implementation of the plan.
The Spanish government's attitude is tough. It is believed that the 32 -hour work system every week can increase the time of the people's autonomous domination. This will mean that the public will have more time for personal consumption, travel or vacation, helping to promote Spain in China Consumption drives economic growth. Except for the above examples
The United States, Ireland, Canada, Australia, South Korea and other countries
It is also promoting the "four -day work system"
How far is the "four -day work system" from us?

In China, there are also a lot of "four -day work system". In 2018, the Chinese Academy of Social Sciences also made suggestions in the "2017-2018 China Leisure Development Report": "Making Four Hit and Three" from 2030.
But it doesn't seem to be so easy to implement. According to statistics, in 2020, the average of 47 hours a week in Chinese urban employment personnel is 47 hours a week. This means that if you exchange 8 hours a day, you have to work for nearly 6 days a week.
Among them, accommodation and catering, residents' services, repair and other service industries, construction, wholesale and retail, and mining industries have the longest labor time, and exceeding 40 % of practitioners work at least 48 hours a week.
Is the "four -day work system" not feasible in my country?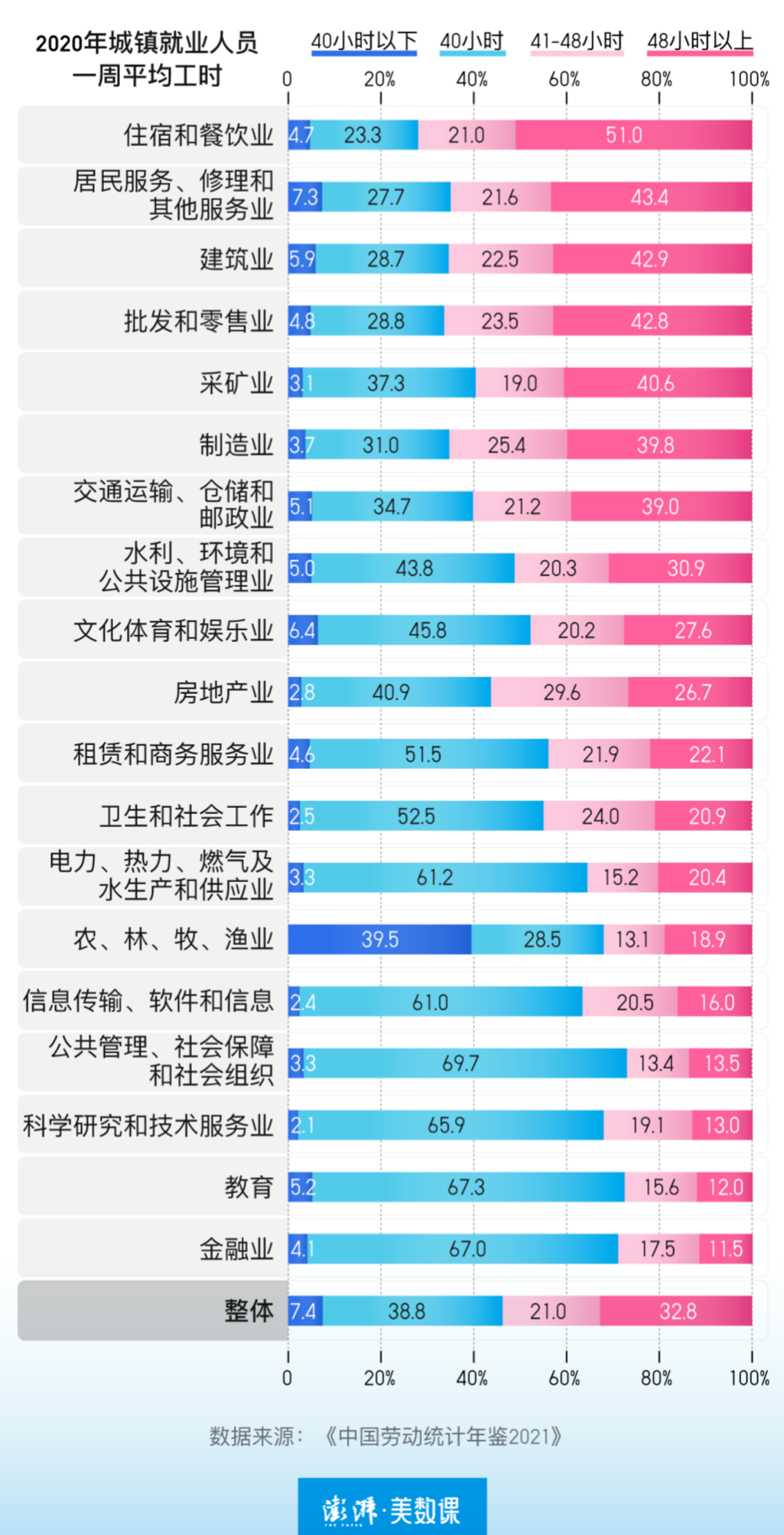 Not necessarily. As early as 2015, my country has begun to try a similar working system.
The General Office of the State Council issued the "Several Opinions on Further Promoting Tourism Investment and Consumption" that year, and for the first time, it encouraged regions with conditions to implement the 2.5 -day vacation model of "combined on Friday afternoon and weekends", that is, the "4.5 -day elastic work system".
Since then, more than 10 provinces such as Hebei, Jiangxi, Chongqing, Guangdong, and Gansu have issued relevant implementation rules to encourage units to combine their own actualities and implement 2.5 -day vacation on the premise of completing the work tasks to encourage employees to travel on vacation.
● In July 2019, Jiangsu Province proposed that in order to promote consumption, the policy support part of the conditional areas to implement the "2.5 days of long holidays" (Friday afternoon plus double break).
● In March 2020, Zhejiang Province issued a document to encourage the implementation of a 4.5 -day elastic work system a week; support conditions for institutions, social groups, and enterprises and institutions to implement a paid vacation system.
● In March 2020, the Gansu Longnan government issued a document to encourage vacation consumption. Every Friday afternoon, the administrative institutions of each week completed their work tasks and arranged on duty personnel to encourage other employees to travel on vacation. At the same time, the paid vacation system must be strictly implemented, and no departmental unit may cancel or reduce cadres and staff leave for any reason.
● Jiangsu Nanjing has proposed "cultivating new consumption, creating night economy brands, and trials a 2.5 -day rest system per week." That is, under the premise of meeting the needs of production and operation, various types of enterprises are encouraged to arrange a reasonable arrangement time, and flexibly try to increase the rest of 0.5 days a week to support conditions for public institutions to try a 2.5 -day rest system per week in a timely manner.
● Some provinces have arranged supporting policies such as consumer vouchers or "half price tickets on Friday afternoon".
Native
visible
Whether it is 4.5 days or 4 days of working mode
In fact, it has been included in consideration
With elastic work system
The increasingly perfect paid vacation system
"Three weeks" is not realized
Source: Guangdong Federation of Trade Unions






- END -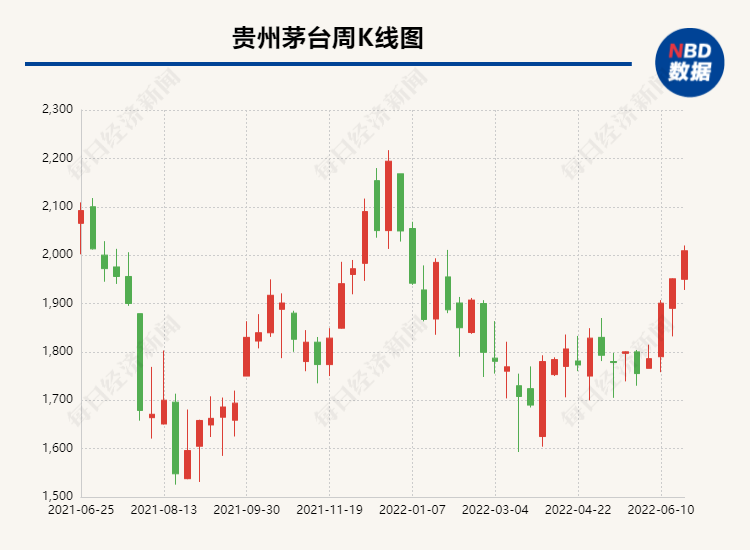 Today (June 24), the A -share stock king Guizhou Maotai (SH699519, the stock price...
Miao Kelan Duo (600882) Announced important content reminder, the guarantor: Shanghai Zhixiang Food Technology Co., Ltd., a wholly -owned subsidiary of Shanghai Miao Kelan Multi -Food Technology Co.,