Changsha Furong Community: Strengthen the daily management of the mall and establish a good image of consumer tourism
Author:Golden Eagle News Time:2022.09.21
Correspondent Huang Xiangyang
The National Day holiday is coming. In order to further investigate the hidden safety hazards and establish a good image of consumer tourism in Furong District, on September 20, the Furong community in Dongtundu Street, Furong District, Changsha City made a visit to Wanjiali Mall and 13 large -scale stores around. The implementation of food safety, fire safety and epidemic prevention and control.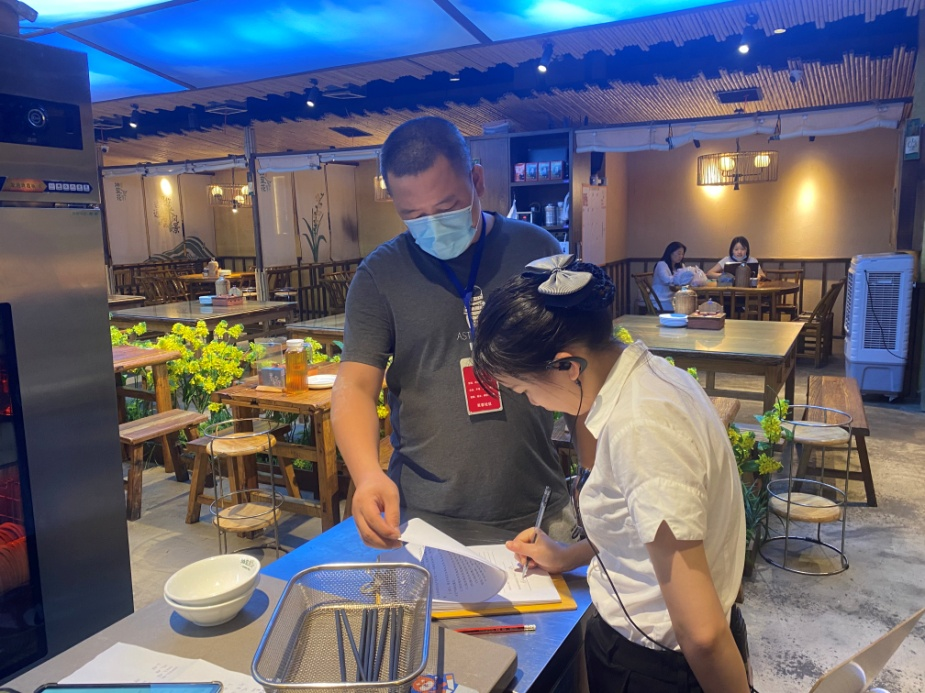 Community staff are mainly targeted at whether the fire extinguishing equipment of the merchant expires, whether it is in line with the standard configuration, whether the evacuation channel is smooth, the safety export, the evacuation indicator signs, and whether the emergency lighting is complete; No ", expired, metamorphic, fake and inferior products, and whether the implementation of epidemic prevention measures was implemented in detail. At the same time, the person in charge of each place should be urged to strengthen fire prevention inspections, implement the fire safety responsibility system, strictly focus on prevention, and ensure fire safety and food safety during the festival.
In the next step, the community will continue to increase daily inspections of key areas such as shops, restaurants, buildings, etc. in the jurisdiction, further promote the implementation of the safety subject responsibility of merchants, eliminate paralysis psychology, and strengthen the awareness of safety precautions in production and operation places.
- END -
New type of coronary virus pneumonia in Nanshan District, ShenzhenPrevention and Control Command Office Notice(No. 108)According to the current needs of the epidemic prevention and control work in our
The client reported (Zhang Ruochen, Hebei), located in Neiqiu in the southwestern ...