"Arts Point Information" sells for geometry?Renoi, Lin Fengmian, Zhao Wuji, Kusama Yosheng, Fu Baoshi ...
Author:China Well -off Time:2022.09.30
● MOMA will auction a auction of $ 70 million to expand the digital footprint of the museum ● At a glance, Hong Kong Sotheby's autumn auction and abstract works ● Fuxius auction house and Yongle jointly launch modern art joint auction ● Christie's Hong Kong autumn auction Asian tour will be launched sooner screen! Wonderful auctions first see it for fast
1MOMA will auction a collection of $ 70 million to expand the museum digital footprint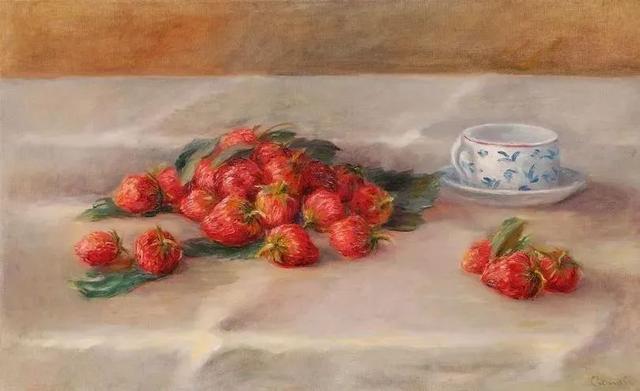 Pierre-August Reno's "Strawberry" (about 1905) is one of the 29 collections to be auctioned. The founder of the late Columbia Broadcasting Corporation (CBS) and the former Chairman of the Modern Art (MOMA) of New York, 29 of the 81 collections of William S. Paley, will be auctioned by Sotheby's in the fall of this fall. To help MOMA expand its digital footprints. Since Perry died in 1990, these collections have been lent to MOMA, and many of them have been stored in the warehouse. This auction is expected to bring 70 million to 100 million US dollars in revenue, most of which will be used to build a digital media and science and technology donation funds, and for the "new digital purchase collection described by MOMA in a press release, "And the streaming channel that may be launched. The remaining income will be used to support Paley Foundation. The scheduled auction works include the GUITARE SUR UNE Table of Berllo Picasso in 1919, and the valuation is estimated between 20 million and $ 30 million; Auguste Renoir in 1905 "Les Fraises", valued at 3 million to 4 million US dollars, and Francis Bacon's three -united painting "Three Henrita Morius Study" (Three of the Three "1963 Studies for Portrait of Henrietta Moraes, worth about $ 35 million. Sotheby's auction house said that Bacon's works were purchased from the Marlborough Gallery in New York that year, and they never entered the market again. Other paintings will be auctioned by Pierre Bonnard, Joan Miró, and Pierre August Renooa. These works will be sold at the auction in London and New York in October and November.
2 List of Hong Kong Sotheby's Autumn Auction Plaid and Abstract Works
This fall, Hong Kong Sotheby's modern art auction focuses on the masterpieces of a group of Asia and European masters, leading the collectors to walk between the symbolic and abstraction. European artists are led by Hu An Miro, while Asian artists are led by Lin Fengmian, Zhao Wuji, Lin Shouyu, Xie Jinglan, Chen Wenxi, and sculptor Zhu Ming and Li Zhen joined to build a strong lineup this season! In addition, this modern art day auction also sincerely presents a lot of artists, leading a lot of collectors to walk between the similarity and abstract art, and appreciate the artist's inner colorful world. Selected lot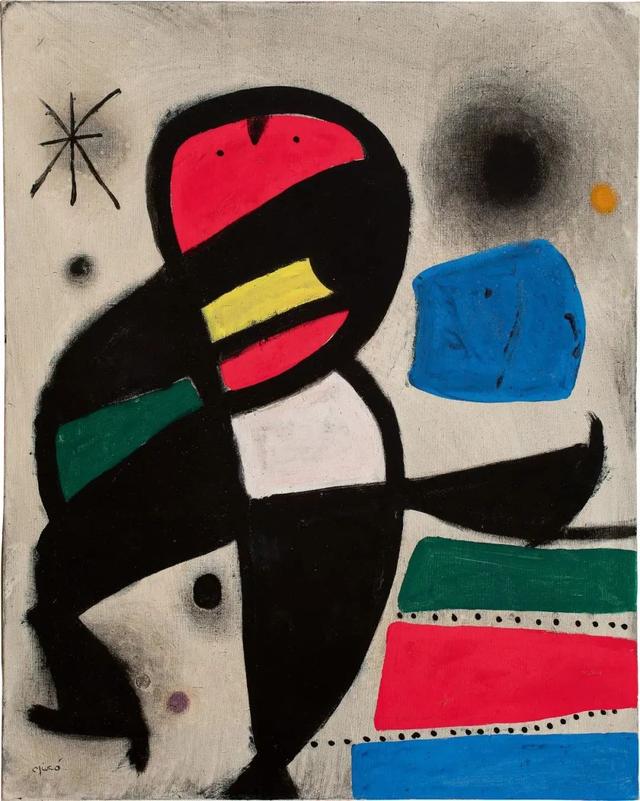 Huan Miro's "Star Walk" oil painting cloth, October 27, 1960 and November 13, 1980. Joan Miro) Outstanding masterpieces in their later years show their skilled painting techniques and the style of walking on the edge of the fixing and abstract art. In this work, Miro uses colorful colors and geometric patterns to depict a pleasant scene of a character walking leisurely under the starry sky and the moon. People, birds, and starry sky became important themes in the "constellation" series created by Miro in the 1940s. "Star Walking" was written in 1980. It can be seen that the growth of the artist in his later years also reflects the various influences of his artistic career. This game condenses Miro's important creative elements for decades. Various shapes and colors show a melodious emotion, perfectly integrated with similar themes and abstract composition. "Star Walk" will be the first time in the Asian auction in Hu An oil painting work, which is precious.
Lin Fengmian's "Chinese Opera Series: Spirit King (Fish Intestine Sword)" oil painting cloth is mounted on the wooden board, about the 1959th to 1960s, 58.4 x 47.8 cm Valuation: 4,000,000-8,000,000 Hong Kong dollars in modern artists of Asia and Europe. Exploring the infinite possibilities between the symbolic and abstraction with painting, and Lin Fengmian is one of them. The "Chinese Opera Series" created by Lin Fengmian in the 1950s and 1960s is a symbolic and abstract example of the artist's integration. The opera characters in this series are composed of geometric components. He spin -off and re -show different angles to express the shapes of different spaces, and interpret the theme of traditional Chinese shadow dramas in the way of western cubism.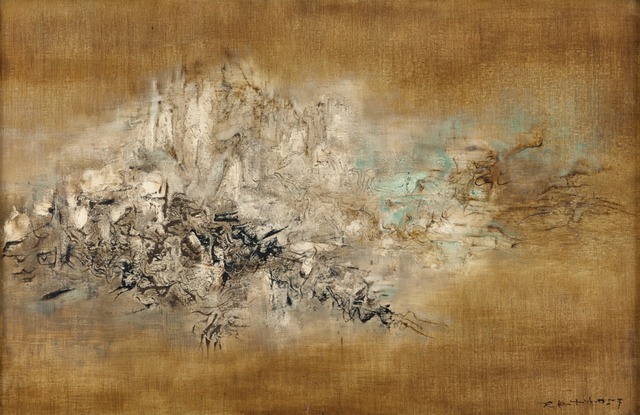 Zhao Wou -ki's "Hometown" oil painting, in 1957, 60 x 92.5 CM valuation: 12,000,000-28,000,000 HK $ 1920 is the center of the world's avant -garde art, attracting many artists to go, and Hu An · · Huan · Miro and Zhao Wou -ki are artists who conform to this global art trend. Although Zhao Wou -ki was twenty -seven years younger than Miro, they had a cherishment since they met in the early 1950s and established a deep friendship. Their works also reflect the visual language that the two people influenced each other. On the 85th birthday of Miro, Zhao Wou -ki sent a watercolor painting for Miro, and paid attention to "pay tribute to the youngest Huan Miro of us." "Hometown" was written in 1957. It was the period when the two masters met. Zhao Wou -ki's "Oracle" works or the creation of Miro influenced each other and transformed together. Lin Shouyu's "painting embossed 13.9.1962" comprehensive media canvas, made on September 13, 1962, 102 x 128 cm Valuation: 2,000,000-4,000,000 Hong Kong dollars, other Chinese The artist is Lin Shouyu. Miro in Lin Shouyu once belonged to the same agent gallery: Marlborough Gallery, and Miro was deeply lamented when he saw Lin Shouyu's paintings for the first time, leaving a praise that has been circulated to this day: "In the white world, You have no one. "" Painting embossed 13.9.1962 "is one of the masterpieces of Lin Shouyu's abstract creation. On the seemingly monotonous white canvas, the artist actually painted layer of pigments exquisitely, exquisitely speaking the layered white, and creating a mysterious space on the plane canvas.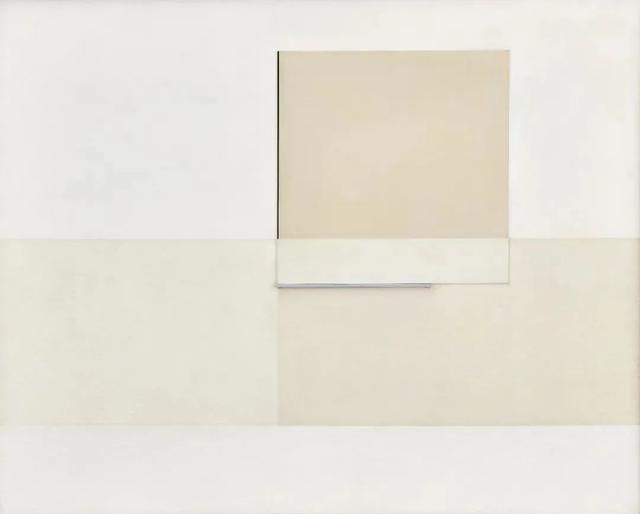 Hong Kong Sotheby's Modern Art Evening Time: October 5th Modern Art Day time: October 6th
3 Fuxi Auction House and Yongle together launch a joint auction of modern art
FISS Auction site. FISS recently announced that it has established a strategic partnership with Yongle, a Chinese auction house, and the two parties will conduct a series of sales cooperation in Hong Kong and Beijing this winter. The joint auction will be held from November 30th to December 1st in the 20th century design and contemporary art category in FISS Hong Kong, and will continue to hold a modern and contemporary art auction in Beijing Yongle in early December. The two companies will share customer resources and sales information of both parties and conduct pre -exhibitions in Beijing, Shanghai, Taipei, Taichung and Singapore. A Fugis spokesman confirmed that overseas buyers can launch bidding at the auction of Hong Kong and mainland China. He also said that if it is appropriate, you can also entrust some works to Beijing Yongle auction to show a positive attitude towards the cooperation between the two parties. FISS has actively expanded the Asian layout in recent years. In 2021, FISS announced that it would relocate its Hong Kong business to the new headquarters of the West Kowloon Cultural District. The headquarters will open next spring. Since 2020, Yongle auction has exceeded 7.7 billion yuan (US $ 1 billion), of which 10 lots have sold more than $ 14 million. However, this year's auction houses and other Chinese economies have been hit: its 2022 spring auction won $ 135 million, a decrease of 43%from US $ 316 million in 2021. Through this strategic partnership, the two parties will cooperate in multiple fields to increase brand awareness, enter the new market and develop business.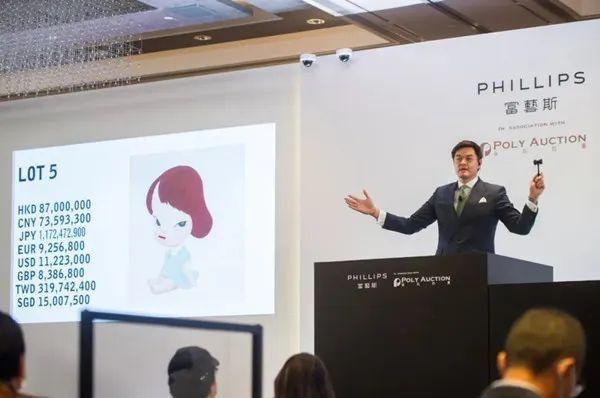 4 Christie's Hong Kong Autumn Auction Asian Tour Exhibition is about to start! Wonderful auctions first see it for fast
Christie's Hong Kong will hold the Autumn Auction Week at the Wan Chai Convention and Exhibition Center from November 25th to December 3rd, with a series of lectures and exhibitions, presenting the talents of east and west arts for international collectors. This season, the Asian tour will be launched in Christie's Hong Kong Gallery from October 4th to 7th. At that time, a series of selected lots will be presented. Welcome to the appreciation. This season's auction has a wide range of sources, and its category is wide, including the twentieth and 21st centuries of art, ancient Chinese and modern calligraphy and painting, Chinese porcelain and art boutique, gorgeous jewelry, exquisite watches, handbags and accessories Blood wine and so on. The lots span the different eras, types, media, and culture. The collectors will not be restricted by regional regulations and collect global art treasures. Selected lot
Jose Heya (1931-1995) "Untitled" oil color canvas 81.5 x 122 cm.1957 is valued at 800,000-1,500,000 Hong Kong dollar 20th century art days auction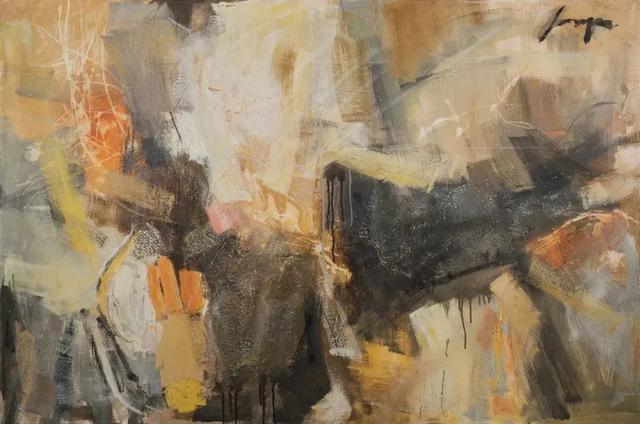 Kusama (Born in 1929) "Yellow Vase" Crystal Watercolor Paper 62.5 x 50.7 CM.1979 Valuation: 4,500,000-6,500,000 Hong Kong dollars in the 21st Century Art Day auction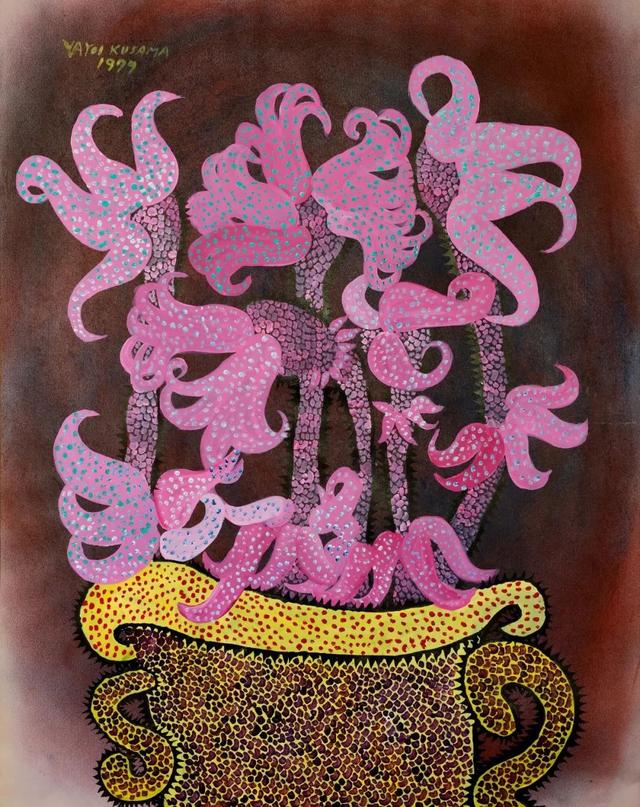 Fu Baoshi (1904-1965) "Dongshan with prostitutes" set color paper vertical shaft 60.4 x 47.7 cm.1944, valuation: 5,000,000-7,000,000 Hong Kong dollars in modern Chinese and contemporary calligraphy and painting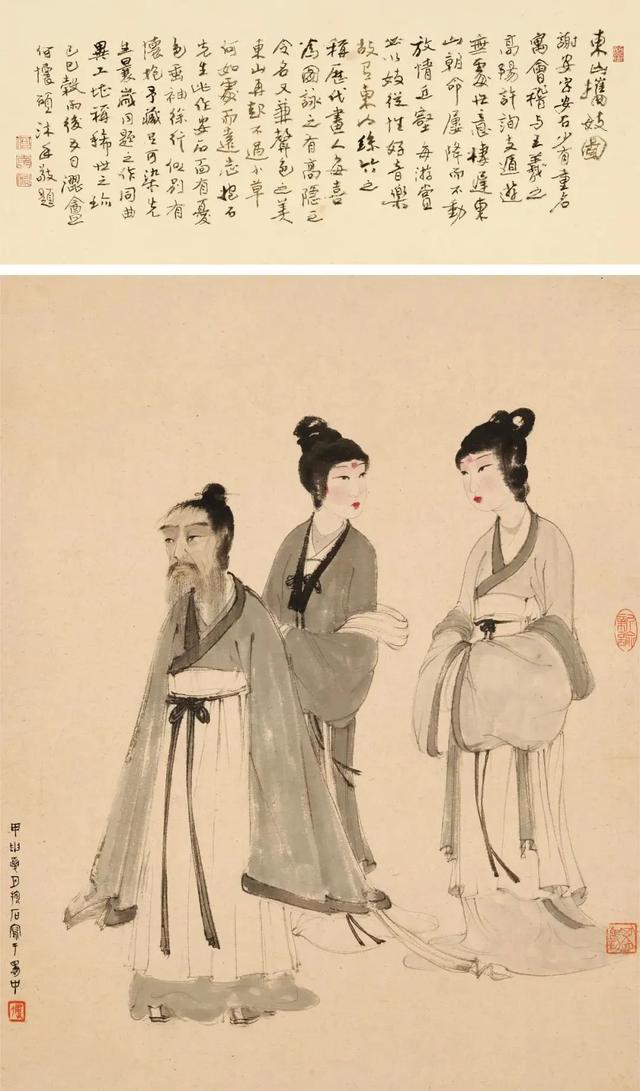 The Asian Tour schedule arranged Hong Kong from October 4th to 7th, Christie's Hong Kong Art Gallery Taipei October 22 and 23, Taipei Marriott Hotel Singapore October 28th to 30th, the old Congress Building Art House Beijing November 7 and 8, Christie's Beijing Art Space Shanghai, November 13th to 15th, Christie's Shanghai Art Space
——————————— Source 丨 "There are artistic realms" comprehensively sort out self -network responsibility 丨 school pair 丨 Li Hanmei 丨 澹 月 丨 丨 Qingzi copyright statement: Except for original works, articles used on this platform, Pictures, videos and music are owned by the original right holder. Due to objective reasons, there may be improper use.Waiting for the situation, non -malicious infringement of the relevant rights and interests of the original rights, please forgive the relevant right holders and contact us (mailbox: xiaokangsheji@sina.cn) We will deal with it in time to jointly maintain a good network creation environment together
- END -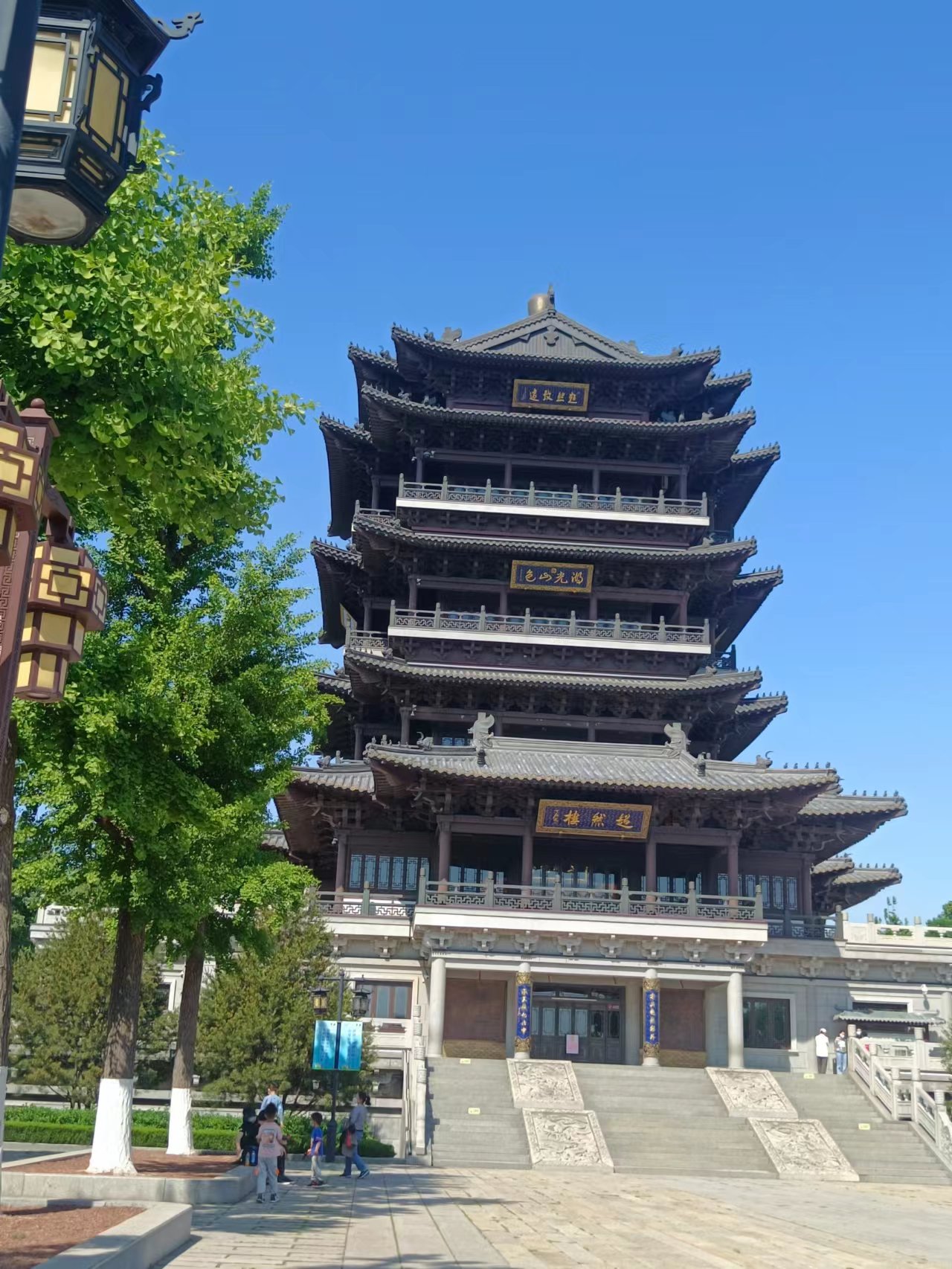 OverlookText/Gao ShengStanding on the banks of Minghu,The Quancheng Tower in the w...
Zhejiang News Client reporter Li Rui Video Sun Jinman