In the Weifang area, Shouguang took the lead in extending the reform of "taking photos as" business "to town streets
Author:Shouguang Yun 丨 Fresh Shouguan Time:2022.09.06
"It's really fast and convenient. Originally, I just came to the hall in the town to consult to see what materials needed to prepare. I didn't expect to complete all the procedures on the spot." Recently, Ms. Liu, a citizen of Yangkou Town, Shouguang City, in Yang The Town Convenience Service Hall "takes photos and opens" to accept the one -stop disposable window of the special window to receive the business license and food business license of individual industrial and commercial households, and go through all the procedures required to operate the hotel. This marks the first extended reform of "taking photos as" in Weifang area to the town street.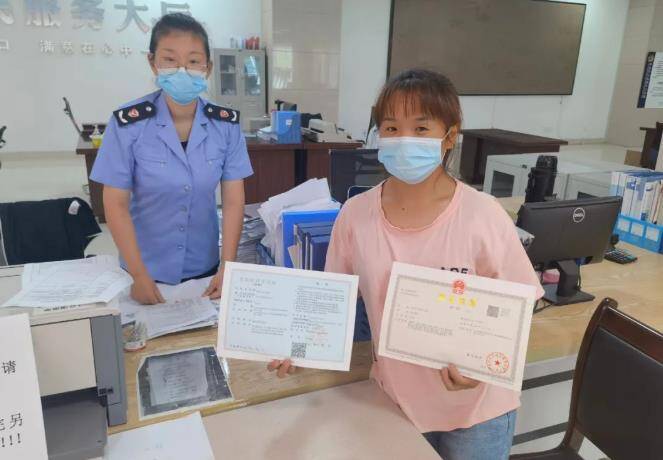 Since the beginning of this year, the Shouguang Municipal Administrative Examination and Approval Service Bureau has implemented the reform requirements of the "Three United Affairs" reforms of corporate certificates, explored and implemented the "three joint" package integrated services, and formulated and issued the "Implementation Plan for" Business ". The county -level government affairs hall comprehensively implements the reform of "taking photos as" business ". At the same time, further expand reform of reform, add" take photos to open "to accept special windows on town and streets, equipped with professional acceptance personnel, and solidly promote" taking photos as "business". Reform implemented on the town street.
In the next step, the Shouguang City Administrative Examination and Approval Service Bureau will further implement the service concept of "change thinking, active service, request must be, everything, and results evaluation". , One Window Receive, No. 1 C operation "" Six One "service model, expand matters, upgrade services, link up and down, and cooperate to quickly enter the market with the shortest time, minimum cost, and most convenient way to enter the market quickly entering the market , Effectively improve the satisfaction and sense of business of the enterprise, and strive to create a "long -term welcome" government service gold signboard to promote the iterative upgrade of the business environment of Shouguang.
- END -
Longxi County is known as the Millennium Medicine Township and Western Medicine Ca...
The local financial regulatory bureau of the Corps issued the Implementation RulesPromote the healthy development of the financing guarantee industryOur newspaper Urumqi (all media reporter Shi Jin)