Send the teachings to warm people's hearts, and help grow up faxes in each other
Author:Shaoyang City Daily Time:2022.09.21
The newspaper (correspondent Hu Lichun Liqin Li Xiangyang) Hunan Shaoyang Daxiang Education has always had the excellent tradition of urban and rural support. The soldiers who were running in the camp, the students took a batch of batches, and the leaders changed their sides after another, but the spirit of the passage of the scriptures has been continuing. On September 20, under the careful guidance of the new school affairs of Shajingtou Primary School in the district, under the careful guidance of Liuling Central School, they organized party members and school Lei Feng volunteers to go to Caijia School to carry out the first pair of school affairs leaders of Caijia School comminicate.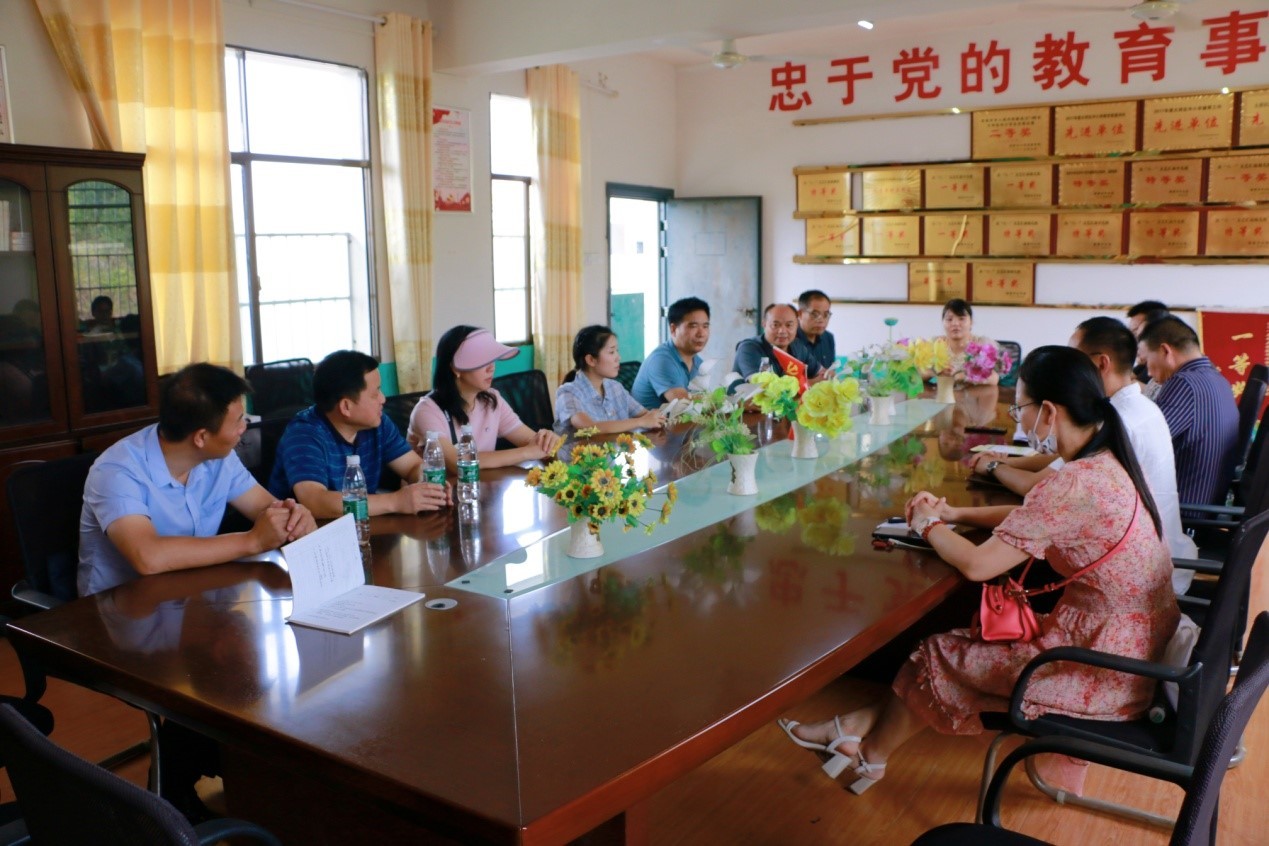 People do not stand without spirit, but the country is not strong. Thinking about poetry and distance. Lei Feng volunteers combined with the Education Bureau on "Implementation of the Implementation of Students' Psychological Health Education in the New Era", and brought a psychological health education class to the students of Cai Family School in response to the many left -behind children of the Cai family school. In the class, the psychological teacher Ding Qian, through the game, allows students to experience the variability of emotions, and let students understand the common emotions in life, understand that emotions are not good or bad, and introduce the transformation to the students about how to condition the emotions and introduce the transformation to the students The method of negative emotions, competing for emotions. After the class, some left -behind children also found psychological communication on the lack of family education to help them transform negative emotions. At the same time, the Cai family school also took a display lesson. The two sides fully exchanged the classroom teaching and established friendship in strong exchanges.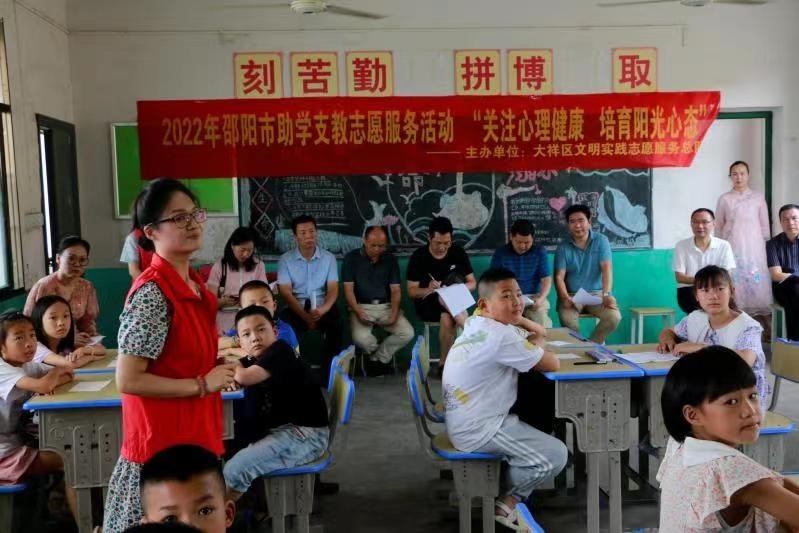 After leaving the class to the countryside, the party members and cadres of the school also transformed the party's lofty ideals and the quality of the morality of Lei Feng into specific actions, donating more than 120 excellent extracurricular books and reading materials for Cai Jia Elementary School, which enriched the Cai family school. Book corners of each class. At the same time, he donated caring cash for more than 20 left -behind children in Cai's school, making them feel full of warmth.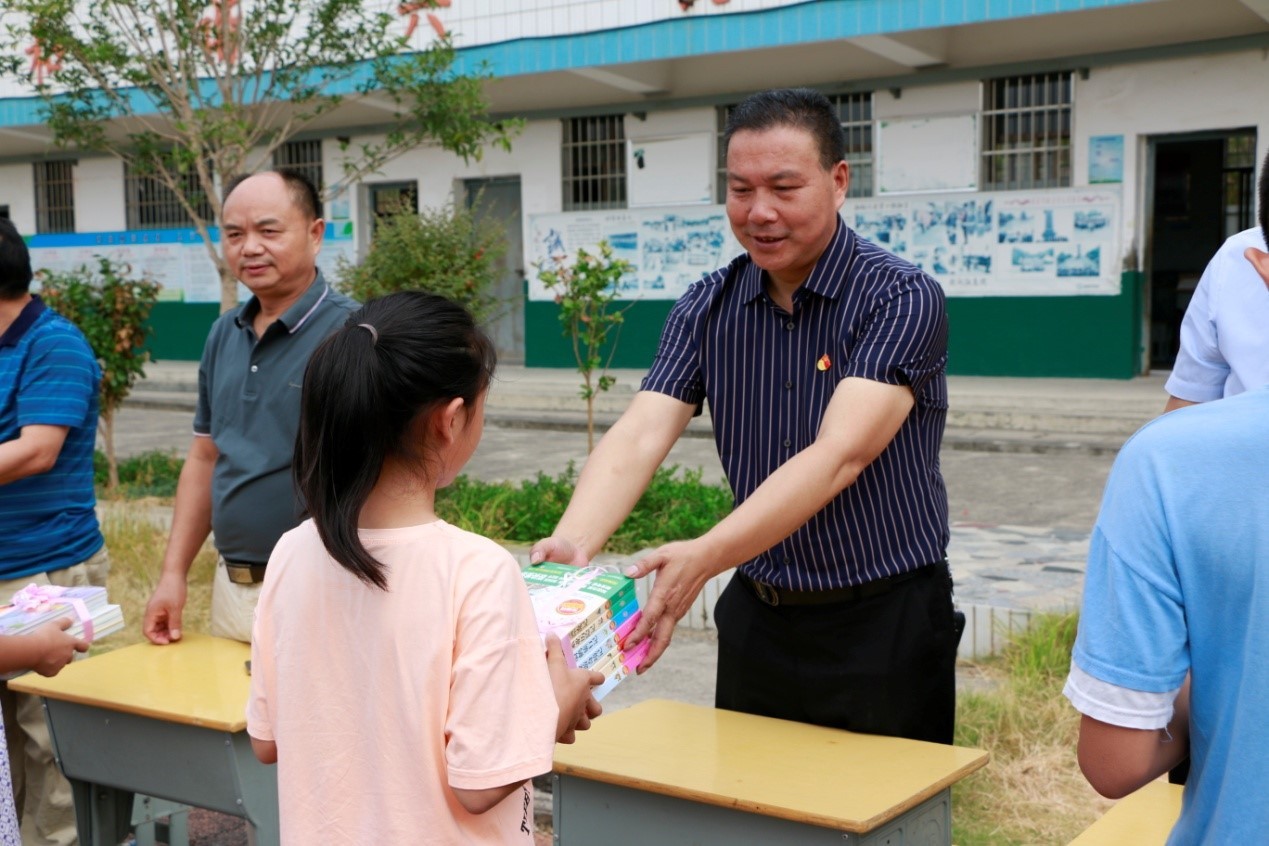 In the end, party members and teachers in the urban area also visited the children's paper -cutting and other handmade, which was convinced by the children's mind and was infected by the rustic of rural children.
The new administrative team of the school passed on the rural teachers and students through the activities of sending the countryside with a point -to -face teachings, passing the true feelings, and promoting the growth of both parties, laying an emotional foundation for the next all -round exchanges.
- END -
Wuhan Evening News July 19 (Reporter Wang Kaining Correspondent Chang Yu) The baby...
On June 14th, the 5 -day 6th Future Medical 100 Crossing Cloud Summit kicked off. ...