The two -year -old child accidentally injured the head of the head of Chengdu traffic police urgently to escort for medical treatment
Author:Cover news Time:2022.09.21
Cover Journalist Yang Bo
At about 3:12 pm on September 20th, Tang Yu and Li Ye, who were on the road, instructions from the traffic police on the pavement.
At around 3:16 pm, Tang Yu and Li Ye rushed to the scene. A gray passenger car driver said anxiously that a child in the car was seriously injured and he was unconscious. He was urgently needed to treat the Sichuan Provincial People's Hospital for treatment.
After a simple understanding, Tang Yu immediately reported to the command center and followed the line planned by the command center. Tang Yu and Li Ye drove a policeman and turned on the police lamp. Essence Along the station North Road -Baliqiao Road (one -way road) -Second Ring Road -Renmin North Road -1 Ring Road, arrived at the Sichuan Provincial People's Hospital located in the west section of the first ring road at about 3:30 pm. Save.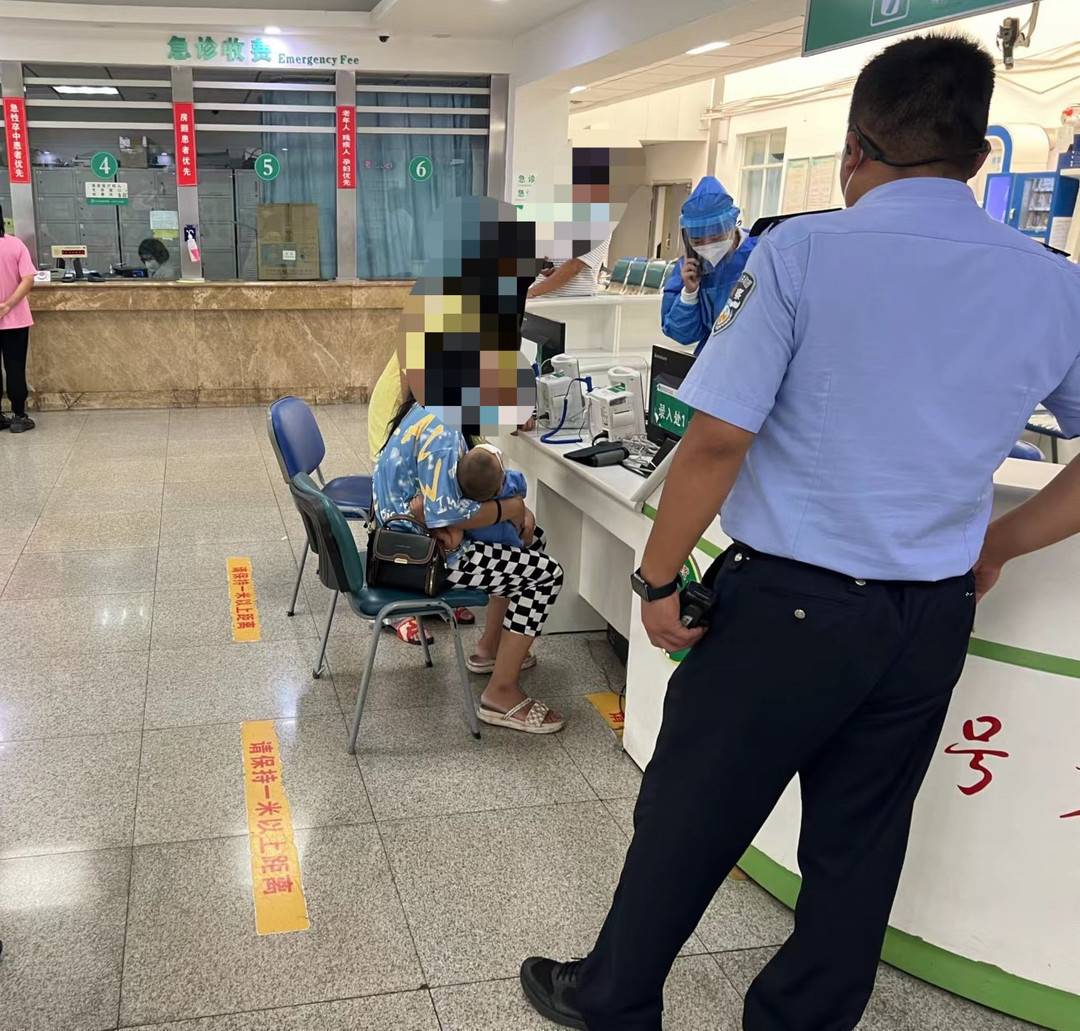 Afterwards, Mr. Zhu, a driver of the passenger car, said that he was the child's father. The child was just two years old. When he was playing at home, he accidentally fell. He touched his head on a hard object. He was seriously injured and shed a lot of blood. He and his family immediately sent the child to the hospital near his house. After the doctor's examination, the doctor said that the injury was serious and needed to be dealt with at the higher -level hospital. At this time, the child was in a coma.
At that time, the situation was urgent, and Mr. Zhu was worried about the delay on the road, and immediately called the alarm call for help. He said that the child had been treated in a timely manner in the hospital and had more than 10 stitches. At present, he was observing the situation at home. Thank you very much for the escort traffic police.
(The picture is provided by the Chengdu Traffic Police 2nd Branch)
- END -
The successful protest of the procuratorial organs on this case allowed the growers who had been poverty and petitioned for many years of the case finally got their own hard money, which fully reflec
Tianshan News (Reporter Su Laping reported) On August 11, the Press Office of the People's Government of the Autonomous Region held a press conference on the prevention and control of new crown pneumo...