Central Media Guanyu | "Save" Old House Operating Village
Author:Henan Daily Client Time:2022.09.30
Xinhua News Agency, Zhengzhou, September 28 (Reporter Wang Shengzhi Liu Jinhui and Li Peng) The door opened is the mountain, the mountain is still the mountain, and Zhang Hong in the Henan Funiu Valley in Henan left the old house of "full of mountains" in 2008 and went out to make a living. However, after more than ten years, his shabby adobe room was revitalized for the "Old House Salvation Plan".
Grass planting on the ground is connected to Qingshan; the windows are enlarged to let more sunlight come in; a terrace upstairs can be used to drink tea to eat. Still adobe houses, Zhang Hong's house has become a simple and poetic boutique homestay, and a nice name "Xiaoman".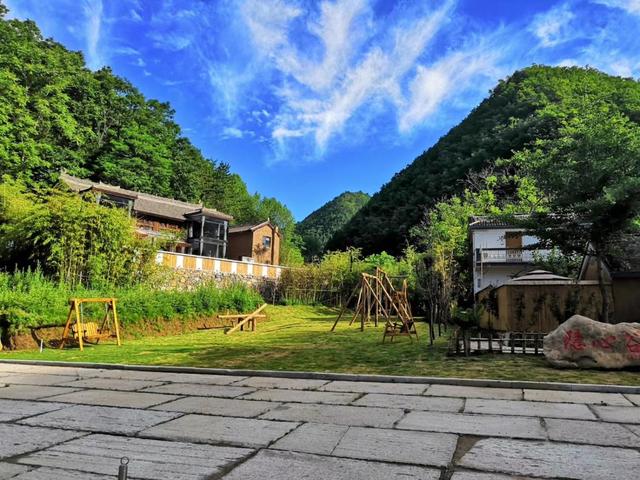 "Hidden Valley", Ancestor Village, Sanchuan Town, Luanchuan County, Luoyang City, Henan Province. Picture of the Propaganda Department of Luanchuan County Party Committee
Zhang Hong is the villagers of the ancestral temple village of Sanchuan Town, Luanchuan County, Luoyang City, Henan Province. His house was rented by a rural operation team in 2019 at a rent of 20,000 yuan per year and completed the transformation in 2020.
"It's so beautiful, I don't know this yard anymore." Zhang Hong, who lived here for 14 years, saw the old house after the reconstruction. I didn't expect it to be so beautiful. But more like a paradise. "
The place where the old house is located is named "Hidden Valley", which means "hiding and reaching the heart". It is a key area of ​​the "Old House Rescue Plan" in Luanchuan County. There are 24 old houses in this valley. It is distributed on both sides of the two mountain roads. Most rooms are 30 to 50 years. The oldest house is over 150 years old. The rural operation team "Shanrenxing" company is named after the twenty -four solar terms.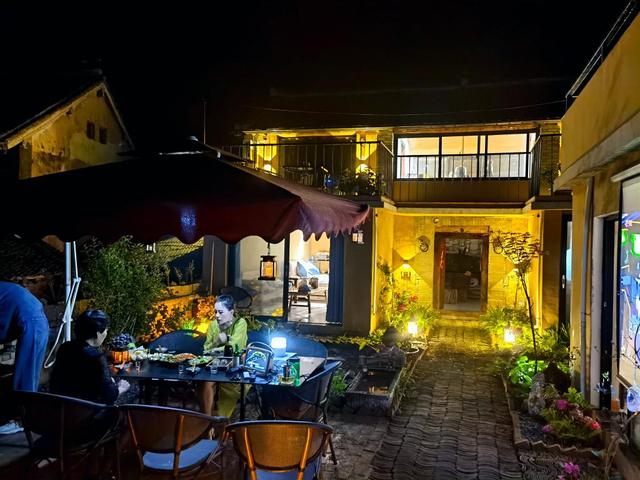 Visitors live in the "Hidden Valley" homestay. Picture of the Propaganda Department of Luanchuan County Party Committee
"The house we really want to transform is the original flavor. The tuning wall, solid wood door, flower window, and green small tiles." Wang Wenjun, the head of the "Shanrenxing" design team, said, "We signed 20 with the villagers 20 In the year's lease contract, the villagers can collect the rent or work in the homestay to make money. "
At present, most of the villagers of the ancestors of the ancestors have moved out, leaving only 5 villagers to live here. According to reports, 4 households have been transformed into homestays, and they are put into operation. Two households are being transformed. The remaining 18 households are also incorporated into the transformation schedule.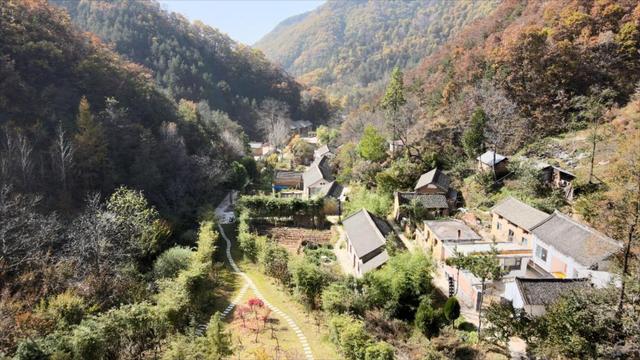 In order to enhance tourists' attraction, the "Shanrenxing" company also created camping and homestays in Liuzi Village, neighboring villages. There are tents, coffee houses, KTVs and children's amusement facilities in the camping site.
"We adopt the" operational front "approach. First of all, the village collective land, forest land, vacant houses and other resources were reserved. Use these resources to attract foreign investment and introduce the operation team. "Zhang Dongzhan, deputy mayor of Sanchuan Town, Luanchuan County, said," This can gather limited resources and save a lot of trouble for operators. "
According to reports, there are currently 22 homestays in Liuzi Village, Sanchuan Town, and attracted a group of villagers who have been outside for many years. After the villager Guo Lichao retired, he returned to his hometown to transform his two -story building into a homestay.
Camping site in Liuzi Village, Sanchuan Town, Luanchuan County, Luoyang City, Henan Province. Picture of the Propaganda Department of Luanchuan County Party Committee
"Summer vacation is the best time for business. Many tourists come here to camping and vacations. Some people go to Laojun Mountain to play during the day and choose to stay in the evening." Guo Lichao said, "This year's income has reached 60,000 yuan, which is quite good."
In recent years, Luanchuan County has promoted rural rejuvenation with operational thinking, and used market thinking to operate the village, and called for township, college students, and operating teams to start a business.
"With the attraction of tourism brands such as Laojun Mountain, Chongdugou, and Jiguan Cave, tens of millions of people come to Luanchuan to travel every year. The brand started and created a unique development of an ecological function area. "Said Zhao Li, secretary of the Luanchuan County Party Committee.
- END -
On September 26, the reporter learned from the Lanzhou Ecological and Environment ...
Five -Star Hotel sleeper boxUltra -wide auxiliary position, independent bathroomLa...